About Alan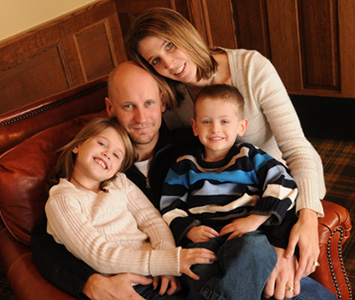 Over fifteen years ago, Alan De Keyrel saw the potential of offering web solutions to the world. As an entrepreneur at heart, he began a home-based business and started creating websites. He quickly found that it was a valuable service with a great demand. His value proposition was simple and has stayed true to this day, do exceptional work, meet people, get involved in the community and the word spreads quickly.
Today, Corporate Web Services (CWS) is Rochester, Minnesota's leading full-service web solutions firm. Alan's company has achieved steady and significant growth based on the profound respect he and his employees have for each of their clients and by helping them achieve success. Even in a challenging economy, and an ever-changing competitive landscape, CWS experienced a 49.8% increase in sales in 2008-2009.
De Keyrel's passion for quality of web design, application development, marketing, hosting and customer service has earned the company mentions in the New York Times, as well as numerous local and regional mainstream and business media. De Keyrel has been honored with the Ten Outstanding Young Minnesotans and the Top 10 under 40 Awards in 2002 and 2003, respectively.
CWS was also honored with the Rochester Area Chamber of Commerce 2003 Small Business of the Year Award. In 2011 & 2012, CWS was honored as being named one of the top 100 small businesses in the U.S.- recognized by the U.S. Chamber of Commerce.
Alan lives in Byron, Minnesota with his wife Kim, and his two children, Kylie (10) and Carson (7). In his free time, he enjoys camping, golfing, and making a difference in the lives of others/his community.